PROPERTY:
Llano del Nogal
Operator:
Riverside Resources Inc, BHP
Terms:
1.0% production royalty + cash payments and Exploration Expenditure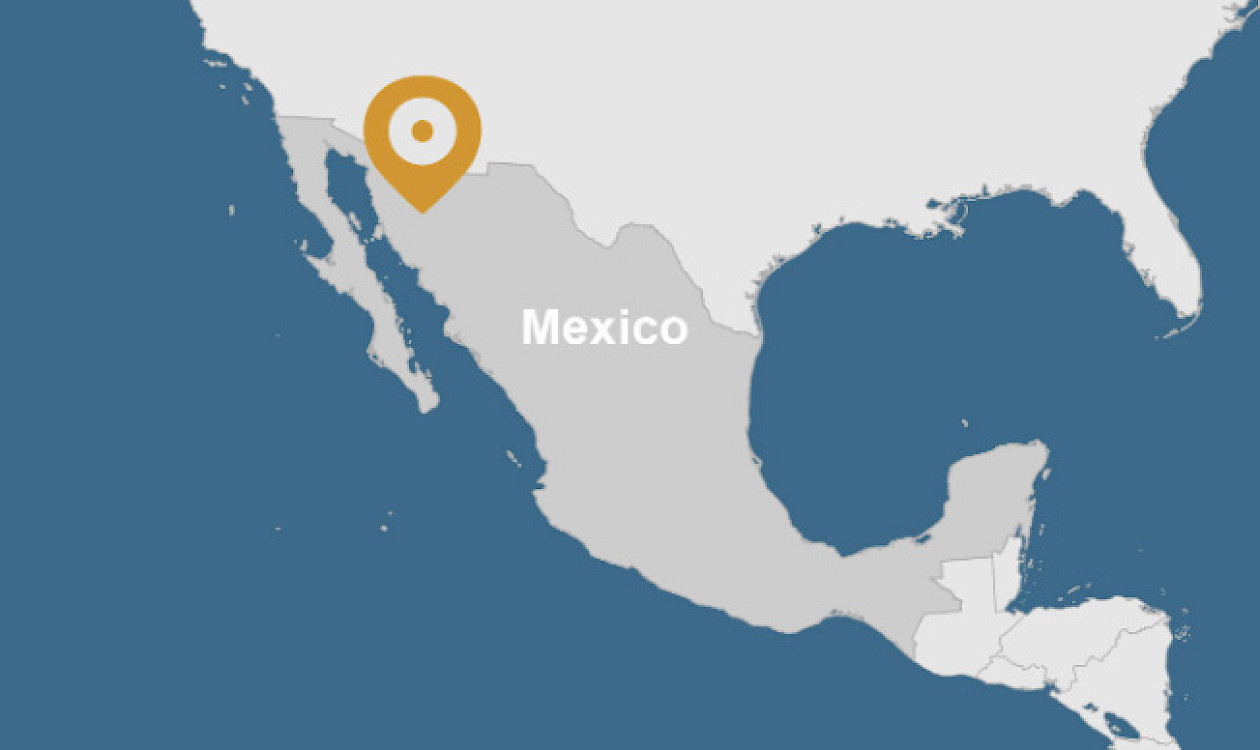 Overview
Llano del Nogal displays evidence of an extensive, strong alteration system exposed over some 25 square kilometres.
A prime location on a world-class porphyry copper mineral belt. It is one of the few hydrothermal systems in the Cananea – La Caridad Porphyry Copper Belt that remains untested by drilling.
Prospective geologic setting for porphyry copper deposits: windows of Cretaceous volcanic rocks cut by Laramide-aged intrusions, favourable erosional level for systems in pre-mineral rocks and beneath post-mineral cover and porphyry-style alteration and copper mineralization in veins and replacement bodies.
A cost-effective turnkey work program of mapping, geochemistry and geophysics leading to drilling is envisioned for interested parties.
Airborne magnetics shows two magmatic centers and a large area of magnetite destruction associated with extensive quartz-sericite alteration, quartz-tourmaline veins and polymetallic veins and replacements.
Orogen mapping has identified Laramide intrusions, phyllic and potassic-altered volcanic rocks and quartz-sericite-altered hydrothermal breccias associated with copper mineralization.
The project has several epicenters of alteration, anomalous geochemistry and base and precious-metal showings.
History
On May 5, 2022, Orogen announced it had signed an option agreement with Riverside Resources Inc (RRI) as part of the BHP Exploration agreement for the Llano del Nogal property, Sonora Mexico. Under the terms of the agreement Riverside can earn a 100% interest in Llano de Nogal by making cash payments totaling US$2.48 million and exploration expenditures of US$5 million over a six-year period. Orogen will retain a 1% production royalty on Llano del Nogal. Riverside will retain a ten-year buy-down right whereby 0.5% can be purchased for US$10 million.
Recent Activities