Target:
Open ended epithermal gold mineralization in the Northern Nevada Rift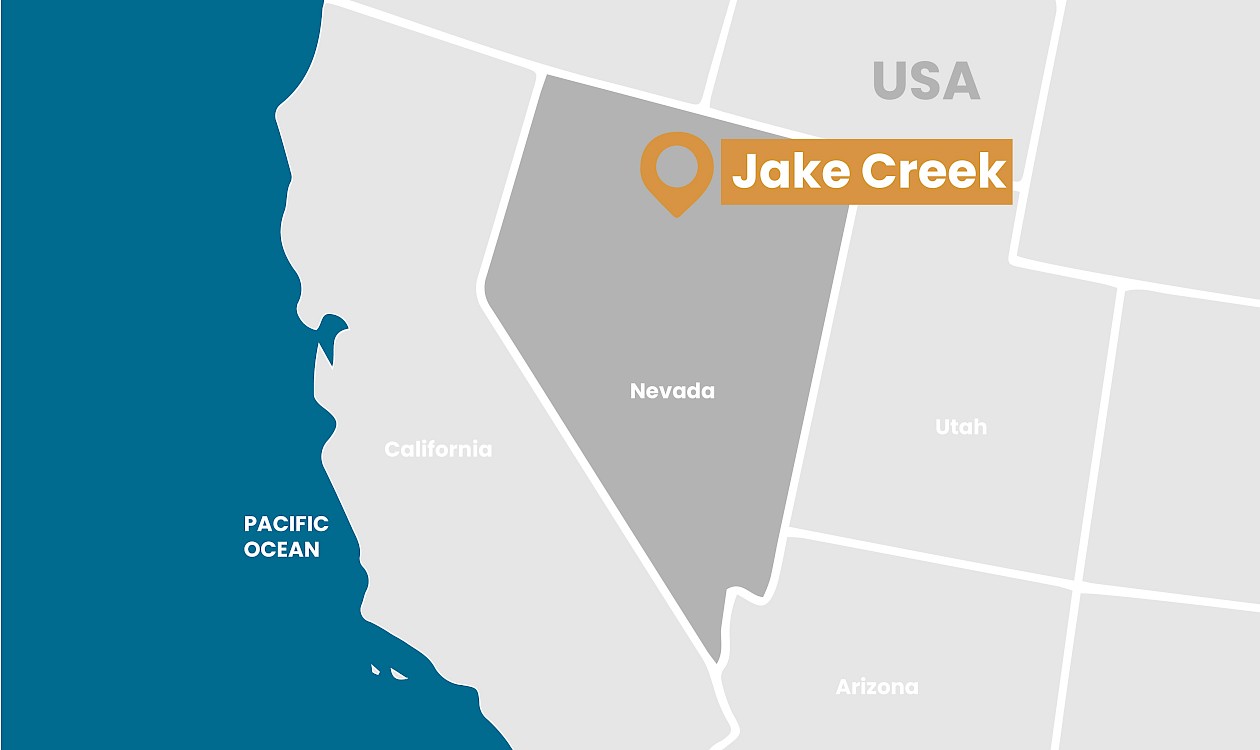 Location
The Jake Creek property consists of 98 claims on BLM ground located 60 kilometres northeast of Winnemucca, 30 kilometres west of Hecla's Midas mine, and ten kilometres east of the 16Moz Twin Creeks deposit in Humboldt County, Nevada.
Overview
The Jake Creek property is located on the western margin of the Northern Nevada rift straddling the contact between younger alluvial gravels and Tertiary volcanics. The property was explored most recently from 2008 to 2012 by Evolving Gold Corp., who intercepted gold mineralization in banded silica veins returning up to 11.3 g/t gold over 1.5 metres within 45.7 metres of 0.96 g/t gold. The anomalous gold is hosted within the Tertiary volcanics, as well as associated with rhyolite dikes. This drilling has never been followed up on. These results indicate a prospective buried low sulfidation epithermal gold system analogous to the historically mined Midas veins across the rift (2.2 million ounces of gold and 27 million ounces of silver produced since 1988).
Technical Video Presentation