PROPERTY:
MPD South (Axe)
Operator:
Kodiak Copper Corp.
Location:
British Columbia, Canada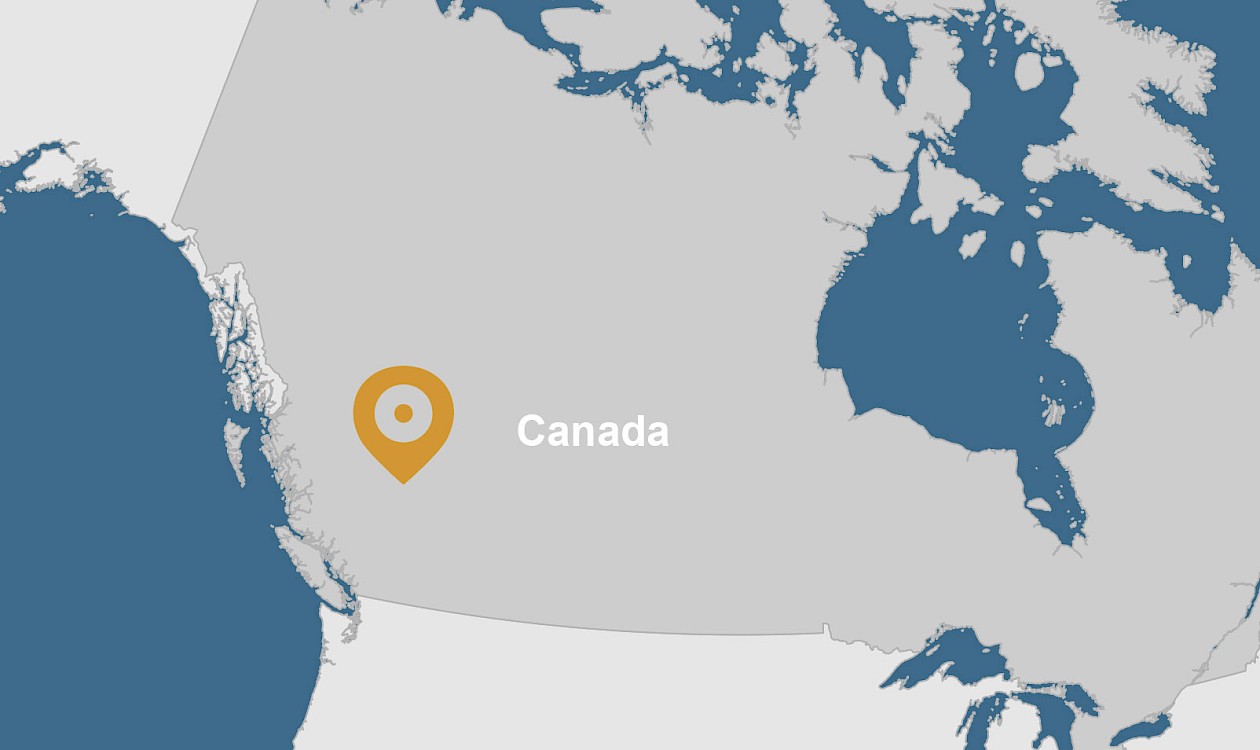 Orogen holds a 2% NSR royalty of which 0.5% can be purchased for C$2 million on the approximately 50 square-kilometre Axe property which forms part of the larger MPD project owned and operated by Kodiak Copper Corp: https://kodiakcoppercorp.com/projects/mpd/
Project Overview and History
The Axe project lies immediately south and adjacent to Kodiak's MPD project, where drilling in 2019 resulted in the discovery of the Gate Zone, a high‐grade copper‐gold zone with characteristics of a large porphyry system. The 4,893‐ hectare Axe project contains extensive copper‐gold bearing porphyry systems within the highly prospective southern Quesnellia terrane rocks, the same rocks that host the Highland Valley, Copper Mountain, and New Afton mines in south‐central British Columbia.
Transaction Summary
On December 6, 2016, Orogen acquired a 100% interest in the Axe property from Nova Mentis Life Science Corp. ("Nova") and Bearclaw Capital Corp. (" Bearclaw"). On April 16, 2021, Orogen sold the Axe project to Kodiak for $1.47 million and a 2.0% NSR royalty, of which 0.5% can be purchased for $2.0 million. Kodiak also assumes the remaining obligation owed to Nova and Bearclaw, up to certain limits.
Recent Exploration History
In July 2023, Kodiak announced that two rigs are currently testing the West, South and Adit targets with plans to test the 1516 zone later in 2023. To date, 5,000 metres of a 25,000 metres property wide program have been completed. Encouraging initial results for the first three drill holes in the West Zone magnetic anomaly are as follows.
AXE-23-001 intersected 0.28% copper, 0.28 g/t gold and 0.83 g/t silver over 158 metres within a broader interval of 0.18% copper, 0.20 g/t gold, and 0.61 g/t silver over 533 metres
AXE-23-002 intersected 0.21% copper, 0.30 g/t gold and 1.36 g/t silver over 203 metres within 0.15% copper, 0.16 g/t gold, and 0.80 g/t silver over 482 metres
AXE-23-003 intersected 0.22% copper, 0.27 g/t gold, and 1.08 g/t silver over 51 metres within 0.13% copper, 0.20 g/t gold, and 0.61 g/t silver over 209 metres
Combined, these results have confirmed porphyry mineralization over a 300 by 300 metre surface area and to over 800 metres depth, extending well beyond historic drilling. The system is open in nearly all directions.
Drilling east beyond the magnetic anomaly in AXE-23-03 intersected a new, structurally controlled high-grade copper-gold-silver zone assaying 0.93% copper, 0.64 g/t gold, and 3.2 g/t silver over 16 metres and drilling to depth in hole AXE-23-02 intersected over 175 metres of mineralized breccia returning up to 0.29% copper, 0.22 g/t gold and 0.72 g/t silver at the bottom of the hole indicating continued depth potential.
July 2023: https://kodiakcoppercorp.com/news/news-releases/kodiaks-west-zone-drilling-intersects-0.51-cueq-over-158-m-within-0.34-cueq-over-533-m-from-surface-and-discovers-new-high/
June 2023: https://kodiakcoppercorp.com/news/news-releases/kodiak-adds-second-drill-rig-at-mpd-copper-gold-porphyry-project-in-southern-british-columbia-1/
June 2023: https://kodiakcoppercorp.com/news/news-releases/kodiak-provides-exploration-update-and-final-2022-drill-results/
April 2021: https://orogenroyalties.com/news-releases/orogen-sells-the-axe-project-to-kodiak-copper-for-shares-and-a-royalty/