Operator:
First Majestic Silver Corp.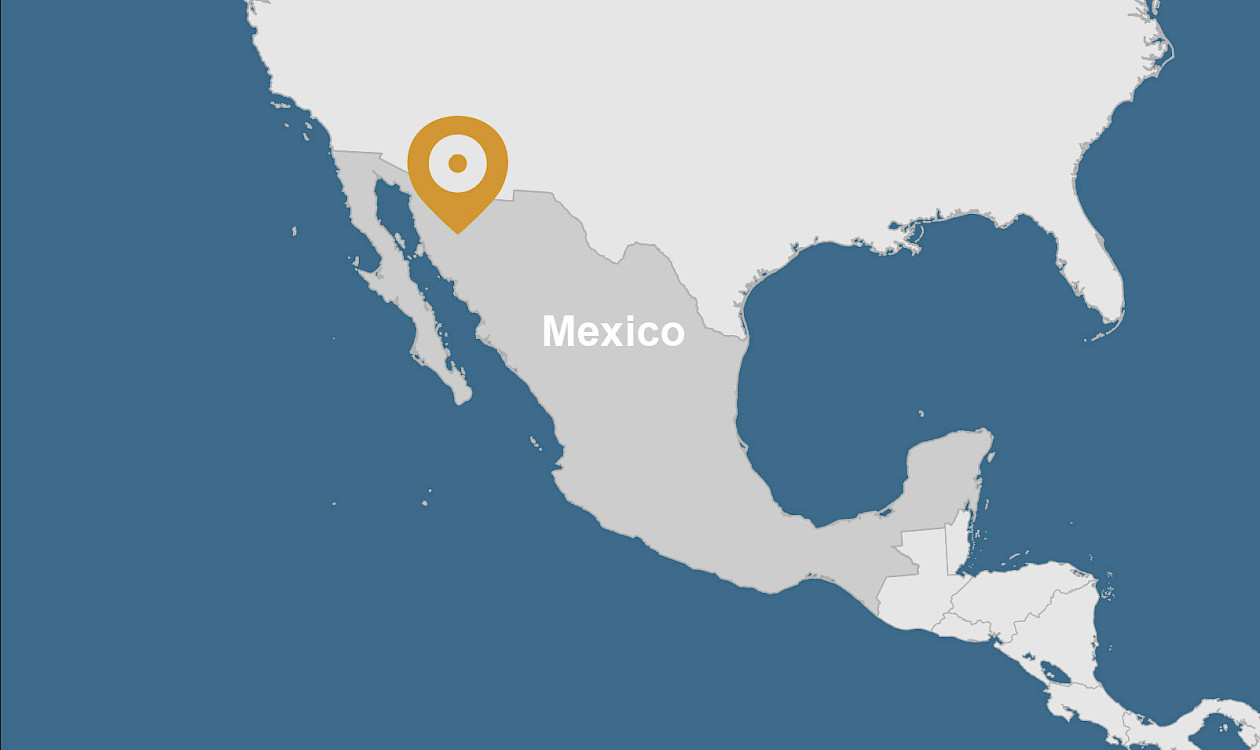 Overview
NI 43‐101 Technical Report on Mineral Resource and Mineral Reserve Estimates‐ Pre‐Feasibility Study, June 30, 2021 filed by First Majestic Silver Corp. on November 24, 2021.
Ramp up to commercial production in 2022; initial royalty payment of US$480,000 received
P&P Reserves: 337,000 ounces gold and 4.9 million ounces silver.
M&I Resources: 406,000 ounces gold and 5.8 million ounces silver (M&I Resources are reported inclusive of Mineral Reserves).
Inferred Resources: 440,000 ounces gold and 10.6million ounces silver.
Expected royalty total revenue to Orogen: US$12.25 million from 2021 to 2027 excluding upside on conversion of Inferred Resources into Measured and Indicated Resources and ultimately into Proven and Probably Reserves.
Mineralization remains open to the least along strike of the Ermitaño deposit.
Subsequent to filing of the June 30, 2021 Pre-Feasibility Study, First Majestic filed an updated mineral reserve and resource estimates for the Ermitaño mine based on the Santa Elena Mineral Reserve and Resource Estimates with an effective date of December 31, 2021 as announced by First Majestic on March 31, 2022 and as disclosed in their December 31, 2021 AIF and filed under First Majestic's SEDAR profile on March 31, 2022.
Latest Project Updates [1]
For the nine-month period ended September 30, 2022, the Company recognized $2,840,095 in royalty revenue generated from the Ermitaño mine that commenced production in November 2021. This represents a gold equivalent of 1,164 ounces based on an average price of US$1,815 per ounce.
For the three-month period ended September 30, 2022, the Company recorded $1,158,928 in royalty revenue. This represents 478 attributable GEOs based on an average price of US$1,728 per ounce, a 39% increase in production compared to the average production of the last two quarters.
As guidance, an estimated 800 attributable GEOs for H2-2022 and 1,490 attributable GEOs for fiscal year 2022 from Ermitaño. Expected royalty revenue over the same period is $1.8M for H2-2022 and $3.48M for fiscal year 2022 based on an average gold price of US$1,750 and US$1,832 per ounce for H2-2022 and 2022 fiscal year, respectively.
New discovery made at Ermitaño in 2016 and multiple prospective veins within a 5km radius of the processing plant were identified. Planning to drill test is scheduled for Q3-2022. This includes drilling at Luna which indicates potential for a second Ermitaño-type deposit with the following results: EW-21-237 grading 10.1 g/t gold and 108 g/t silver over 2.0 metres, EW-21-193 grading 8.3 g/t gold and 63 g/t silver over 1.8 metres, and EW-21-192 grading 0.3 g/t gold and 2,455 g/t silver over 3.0 metres (all holes are true width)[3]
Project updates are taken from Orogen's Management Discussion and Analysis for the nine-month period ended September 30, 2022 filed on SEDAR on November 28, 2022.
Technical Report
A copy of the Ermitaño NI 43‐101 Technical Report can be found here.

Source of Measured and Indicated resource table: https://www.firstmajestic.com/projects/exploration-development/ermitano/
History
First Majestic Silver Corp. ("First Majestic") completed its earn‐in in and paid US$1.5 million to acquire 100% interest in both the Ermitaño and Cumobabi projects in September 2018. Orogen retains a 2.0% net smelter return ("NSR") royalty for Ermitaño and 1.5% NSR royalty on Cumobabi. To complete its earn‐in, First Majestic paid US$75,000 on agreement date and US$50,000 each anniversary thereafter in addition to completing over US$500,000 in exploration expenditures in the first year.
The Ermitaño Property consists of 167 square kilometres of contiguous mineral tenure located approximately 145 kilometres from Hermosillo and only 3.5 kilometres southeast of First Majestic's Santa Elena gold‐silver mine in Sonora, Mexico.
Royalty Generation Timeline
Ermitaño was acquired by Orogen in 2011
Partnered to Inmet/FQM 2011‐2014
Partnered to Silvercrest Mines Inc. ("Silvercrest") in 2014
First Majestic acquired Silvercrest in 2015
Orogen invested a total estimate of $100,000 into Ermitaño from acquisition to completion of earn‐in with First Majestic
Silvercrest and First Majestic together have spent an estimated $80M on the project
NI 43‐101 Pre‐Feasibility Study Technical Report, June 30, 2021 was filed by First Majestic on November 24, 2021
Initial production commenced in November 2021 and commercial production ramp up in Q1 2022