Operator:
First Majestic Silver Corp.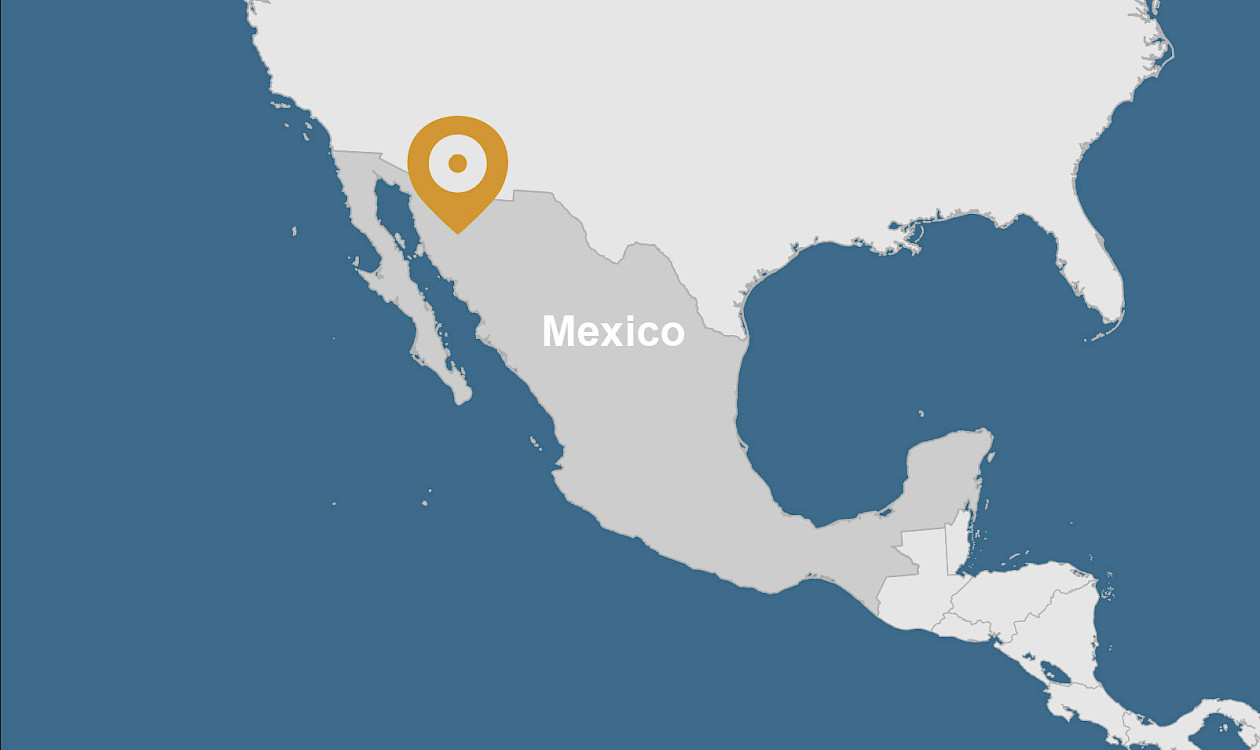 Overview
NI 43‐101 Technical Report on Mineral Resource and Mineral Reserve Estimates‐ Pre‐Feasibility Study, June 30, 2021 filed by First Majestic Silver Corp. on November 24, 2021.
Ramp up to commercial production in 2022; initial royalty payment of US$480,000 received
P&P Reserves: 337,000 ounces gold and 4.9 million ounces silver.
M&I Resources: 406,000 ounces gold and 5.8 million ounces silver (M&I Resources are reported inclusive of Mineral Reserves).
Inferred Resources: 440,000 ounces gold and 10.6million ounces silver.
Expected royalty total revenue to Orogen: US$12.25 million from 2021 to 2027 excluding upside on conversion of Inferred Resources into Measured and Indicated Resources and ultimately into Proven and Probably Reserves.
Mineralization remains open to the least along strike of the Ermitaño deposit.
Subsequent to filing of the June 30, 2021 Pre-Feasibility Study, First Majestic filed an updated mineral reserve and resource estimates for the Ermitaño mine based on the Santa Elena Mineral Reserve and Resource Estimates with an effective date of December 31, 2021 as announced by First Majestic on March 31, 2022 and as disclosed in their December 31, 2021 AIF and filed under First Majestic's SEDAR profile on March 31, 2022.
Latest Project Updates
During the 2022 fiscal year, First Majestic reported that the Ermitaño mine contributed to more than 60% of the plant feed at the Santa Elena operation after it commenced commercial production in later 2021. The Company received total royalty revenue of $3,744,776 (US$2,844,357) with 1,588 GEOs sold at an average price of US$1,791 per ounce. Highlights include the following:
Successful expansion of liquid natural gas powerplant at the Santa Elena mine from 12 MW to 24 MW to supply lower cost, cleaner power to operations which includes the Ermitaño mine.
Strong production from the Ermitaño mine continued with its second highest quarterly production in Q4. First Majestic expects production between 7.8 and 8.7 million silver equivalent ounces for 2023 as it transitions to full production at the Ermitaño mine.
First Majestic expects underground development will focus exclusively in the Ermitaño mine to achieve 2,500 tonnes per day of underground ore extraction throughout 2023.
Approximately 20,000 metres of infill drilling at the Ermitaño mine to convert Inferred Resources to Indicated Resources and mine expansion for 2023.
In accordance with First Majestic's 2023 guidance, using a silver to gold ratio of 84:1 and gold price of US$1,800 per ounce, the Company forecasts that production between 92,000 and 103,000 gold equivalent ounces is forecasted for the Ermitaño mine for 2023 resulting in revenue of approximately US$3.4M for 2023, a 20% increase in revenue compared to 2022.
Technical Report
A copy of the Ermitaño NI 43‐101 Technical Report can be found here.

Source of Measured and Indicated resource table: https://www.firstmajestic.com/projects/exploration-development/ermitano/
History
First Majestic Silver Corp. ("First Majestic") completed its earn‐in in and paid US$1.5 million to acquire 100% interest in both the Ermitaño and Cumobabi projects in September 2018. Orogen retains a 2.0% net smelter return ("NSR") royalty for Ermitaño and 1.5% NSR royalty on Cumobabi. To complete its earn‐in, First Majestic paid US$75,000 on agreement date and US$50,000 each anniversary thereafter in addition to completing over US$500,000 in exploration expenditures in the first year.
The Ermitaño Property consists of 167 square kilometres of contiguous mineral tenure located approximately 145 kilometres from Hermosillo and only 3.5 kilometres southeast of First Majestic's Santa Elena gold‐silver mine in Sonora, Mexico.
Royalty Generation Timeline
Ermitaño was acquired by Orogen in 2011
Partnered to Inmet/FQM 2011‐2014
Partnered to Silvercrest Mines Inc. ("Silvercrest") in 2014
First Majestic acquired Silvercrest in 2015
Orogen invested a total estimate of $100,000 into Ermitaño from acquisition to completion of earn‐in with First Majestic
Silvercrest and First Majestic together have spent an estimated $80M on the project
NI 43‐101 Pre‐Feasibility Study Technical Report, June 30, 2021 was filed by First Majestic on November 24, 2021
Initial production commenced in November 2021 and commercial production ramp up in Q1 2022