Operator:
First Majestic Silver Corp.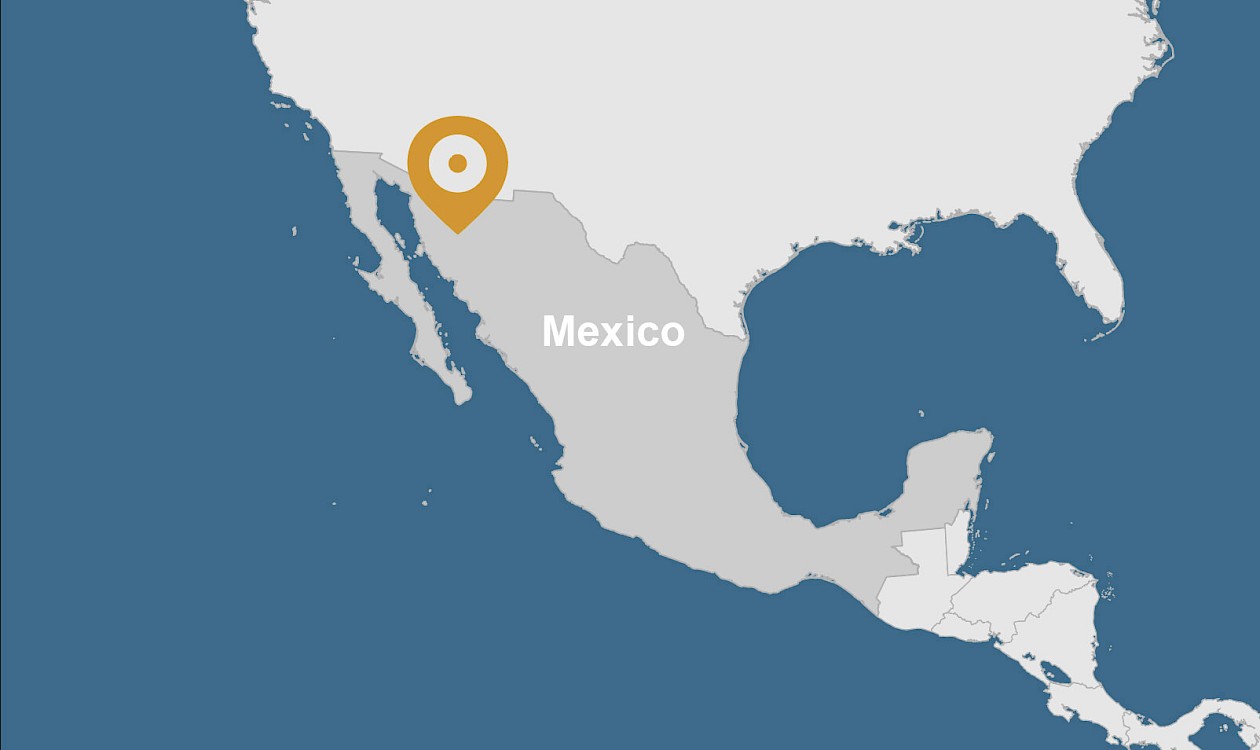 Orogen holds a 1.5% NSR with no buydown on the Cumobabi project in Sonora Mexico owned and operated by First Majestic Silver Corp. The property is part of First Majestic's larger land package around their Santa Elena and Ermitaño mines: https://www.firstmajestic.com/projects/producing-mines/santa-elena/
Project Overview and History
Cumobabi covers approximately 225 square kilometres located 130 kilometres northeast of Hermosillo in Sonora, Mexico. The property covers the majority of the Cumobabi breccia district and surrounds the past producing Cumobabi mine. Bedrock underlying the project consists of Cretaceous andesitic volcanic centres intruded by Laramide age intrusive rocks including granodiorite and quartz‐feldspar porphyries. The project is prospective for copper bearings porphyries, copper- silver bearing breccia pipes and precious metal rich epithermal veins.
Evrim (Orogen's predecessor) completed a ZTEM and magnetic survey in 2011 and 114 line-kilometres of induced IP surveys prior to a five-hole 2,950 metre drill program.
Transaction Summary
Orogen acquired the Cumobabi through an acquisition agreement withKiska Metals in 2010.
In September 2018, First Majestic acquired a 100% interest in the Cumobabi project by paying Orogen US$500,000. Orogen retains a 1.5% NSR royalty. After the second year of commercial production, 0.5% of the NSR is payable to a third party.
Recent Activities
No recent activities