Operator:
First Majestic Silver Corp.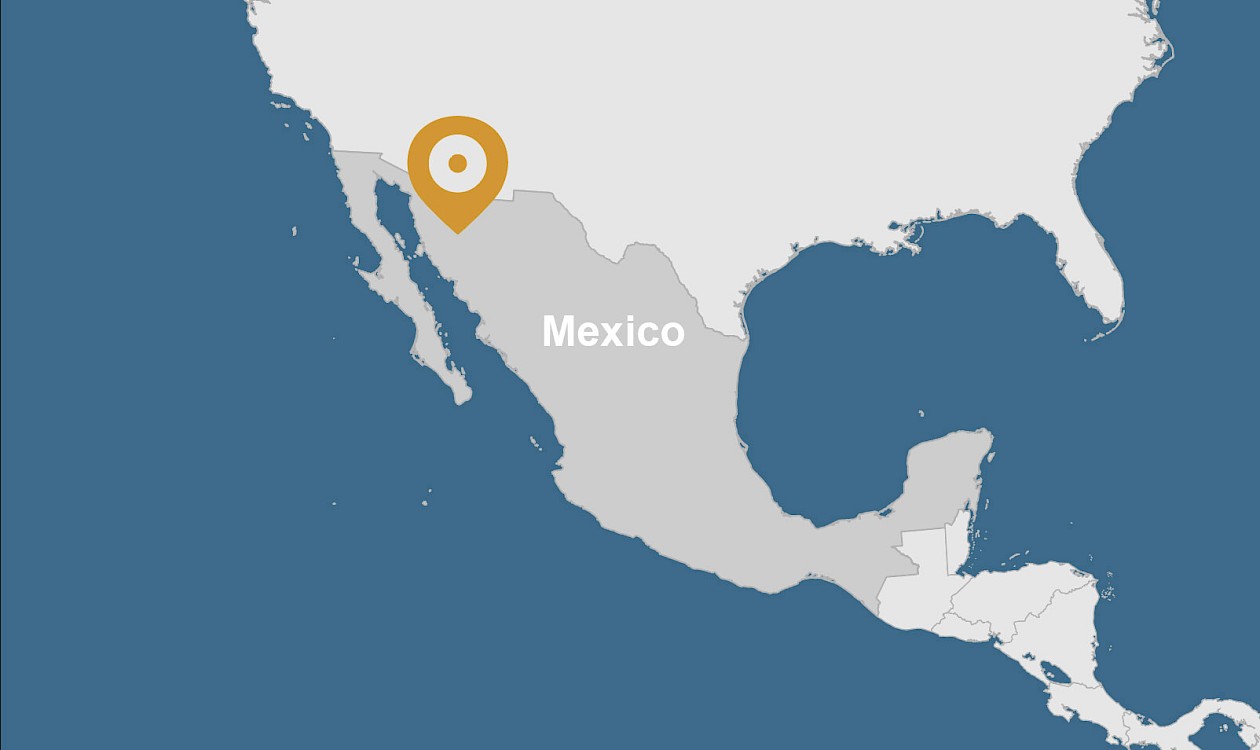 Overview
Cumobabi consists of 240 square kilometres of contiguous mineral tenure located 130 kilometres north east of Hermosillo, the capital of Sonora State, Mexico, and only 60 kilometres south west of the smelter at Nacozari. Access to the project is by highway and secondary roads. Cumobabi covers the majority of the Cumobabi breccia district and surrounds the past producing Cumobabi mine. Geology underlying the project consists of Cretaceous andesite volcanic centres intruded by Laramide age equivalent intrusive rocks including granodiorite and quartz‐feldspar porphyries, Cu porphyry, Cu‐Ag breccia pipes and Au‐Ag epithermal veins.
History
Orogen acquired 100% interest in Cumobabi through an acquisition agreement Centerra Gold Inc. ("Centerra") by issuing 25,000 (fair valued $32,250) and 50,000 (fair valued $18,750) common shares on September 17, 2018 and 2019, respectively. In the event the property is put into commercial production (in which case it is acknowledged that Orogen will receive an NSR royalty in accordance with the terms of the First Majestic option agreement), the Company will pay to Centerra one‐third (1/3) of all amounts received under the NSR royalty commencing on the second anniversary of commercial production (as defined pursuant to the terms of the agreement governing the NSR royalty. On May 23, 2018, Centerra transferred the NSR royalty rights to 10782343 Canada Limited/ Triple Flag.
In September 2018, First Majestic acquired 100% interest in the Cumobabi project by paying Orogen US$500,000. Orogen retains a 1.5% NSR royalty.