Operator:
Pacific Ridge Exploration Ltd.
Location:
British Columbia, Canada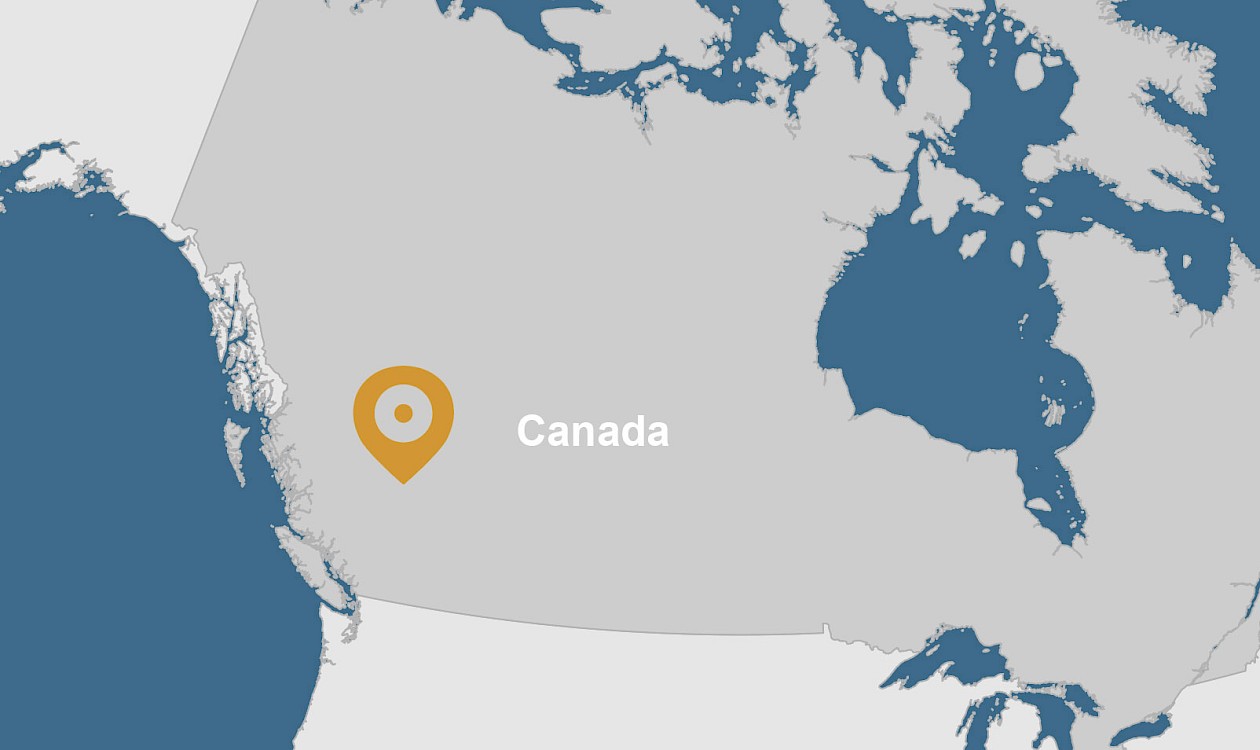 Orogen holds a 2% NSR royalty of which 0.5% can be purchased for US$1.5 million on the 97 square-kilometre Onjo project owned and operated by Pacific Ridge Exploration Inc: https://pacificridgeexploration.com/projects/british-columbia/onjo/.
Project Overview and History
The 97 square-kilometre Onjo copper-gold porphyry property is located 70 kilometres north of Fort St James and 10 kilometres west of Centerra's Mount Milligan mine within the Quesnellia arc, host to several significant alkalic copper-gold porphyry deposits. The Onjo property occurs on the same magnetic trend that hosts the Mount Milligan mine, the Chuchi deposit and Northwest Copper Corp.'s Kwanika deposit.
In 2020, Orogen acquired the project by staking and completed a program of historic data compilation, preliminary mapping and geochemical reconnaissance surveying and drill core re-logging. The detailed relogging indicates that Noranda drilling (1987 to 1992) may have intersected the top of an alkalic system.
Transaction Summary
On June 3, 2021, Orogen announced the acquisition of the Onjo copper-gold porphyry property. The Onjo property was identified through Orogen's generative exploration programs and was acquired through staking.
On February 3, 2022, Orogen announced the completion of a purchase and sale agreement to sell 100% of the Onjo project to Pacific Ridge Exploration Ltd. ("Pacific Ridge"). Upon closing, Orogen received $50,000 cash, and 750,000 common shares of Pacific Ridge, and a 2.0% net smelter return royalty, of which 0.5% can be purchased for US$1.5 million.
Recent Exploration History
In 2022, Pacific Ridge completed a program of prospecting, geological mapping, soil sampling and a 679 line-kilometre ZTEM airborne geophysical survey which defined three early-stage porphyry copper- gold targets.
Dec 2022: https://pacificridgeexploration.com/news-releases/pacific-ridge-identifies-new-porphyry-targets-at-onjo-copper-gold-project-drill-results-update/
Feb 2022: https://pacificridgeexploration.com/news-releases/pacific-ridge-announces-participation-in-red-clouds-2022-very-pre-pdac-mining-showcase-acquires-additional-onjo-claims/
Feb 2022: https://pacificridgeexploration.com/news-releases/pacific-ridge-acquires-onjo-copper-gold-porphyry-project/
Feb 2022: https://orogenroyalties.com/news-releases/orogen-sells-onjo-to-pacific-ridge-for-cash-shares-and-a-royalty/