Operator:
Kingfisher Metals Inc.
Location:
British Columbia, Canada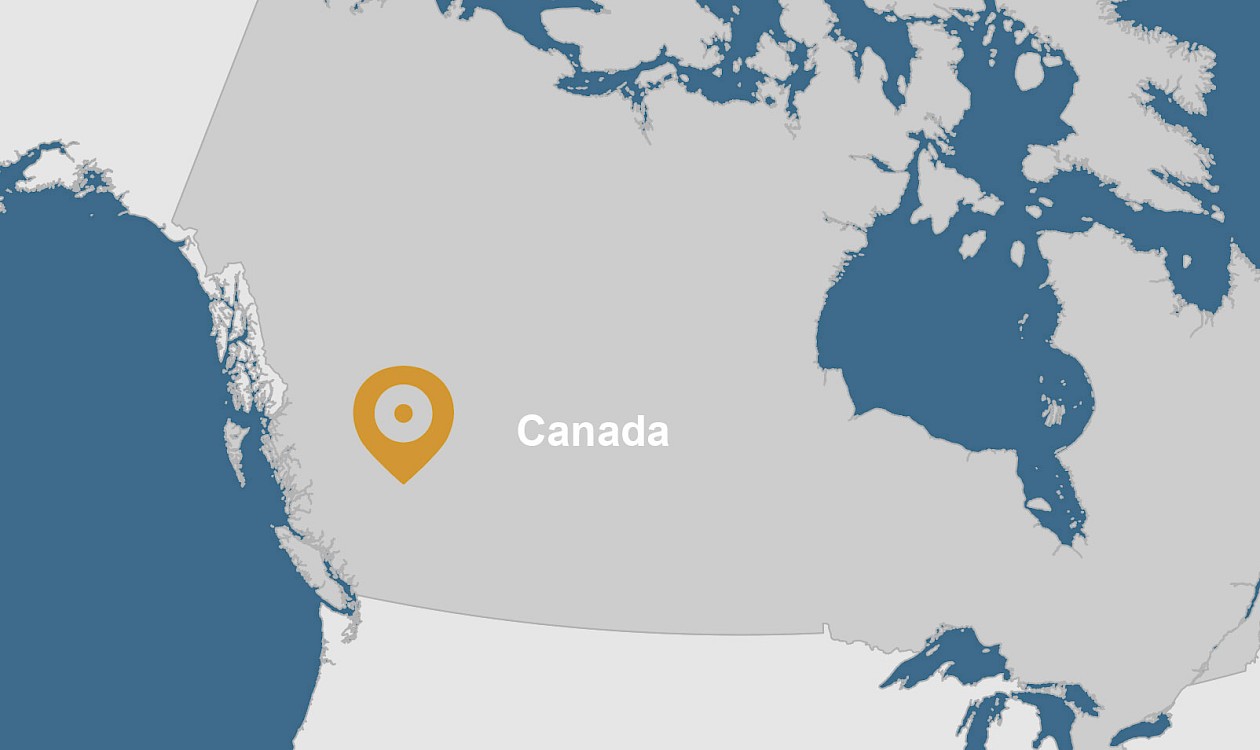 Orogen holds a 3% NSR royalty subject to a 1% buydown for US$3 million and the right to a US$2.5 million milestone payment on the 17 square-kilometre Hank project part of the larger HWY 37 project operated by Kingfisher Metals: https://kingfishermetals.com/hwy-37/
Project Overview and History
The 17 square kilometre Hank property is located in the Golden Triangle in northwest British Columbia within the traditional territory of the Tahltan Nation and is surrounded by Orogen's Ball Creek property. The project contains both high-grade epithermal targets and a recently identified alkalic copper-gold porphyry target. Hank is currently held by Golden Ridge Resources under option to Kingfisher Metals Inc..
Historical drilling focussed on two 250-metre-thick alteration zones (Upper "UAZ" and Lower "LAZ") with intercepts of calcite-quartz-sulphide veins including 9.14 metres grading 13.4 g/t gold and 132.3 g/t silver in DDH 88-4 (LAZ) and broad zones of lower grade mineralization including 30.48 metres grading 3.74 g/t gold in DDH 85-45 (UAZ).
Recent work by Golden Ridge has focussed on the LAZ and identified broad intersections of lower grade gold surrounding higher grade intercepts over a one-kilometre strike length and included drill hole HNK-17-009 that grades 6.26 g/t gold and 52.1 g/t silver over 21.62 metres.
Golden Ridge also identified the Williams zone, a new alkalic porphyry discovery in the northwest corner of the Hank claims. The Williams zone is characterized by bornite, chalcopyrite and digenite mineralized monzonite, intruding strong potassic altered intermediate Stuhini volcanics hosting veined chalcopyrite and bornite mineralization.
Transaction Summary
In November 2022, Orogen acquired a 3% NSR royalty on the Hank Royalty from Nevada Gold Mines LLC in connection with the Maggie Creek option agreement. Pursuant to the Hank royalty agreement with Golden Ridge, 1% may be purchased by Golden Ridge at any time for US$3.0 million. In addition, Golden Ridge has agreed to make a milestone payment of US$2.5 million at the earliest of (1) the preparation of a NI 43-101 feasibility study, (2) a development decision or the commitment of construction on any part of the Hank project, or (3) the first day on which ore has been sold or shipped from the Hank project for the purpose of earning revenue.
Recent Activities
In March 2023, Kingfisher Metals Inc entered into an option agreement with Golden Ridge to acquire a 100% interest in the Hank property for total consideration of $250,000 cash, $3 million in common shares and incurring $3 million in aggregate expenditure.
March 2023: https://kingfishermetals.com/kingfisher-signs-definitive-option-agreements-to-consolidate-362-square-km-copper-gold-project-in-golden-triangle-british-columbia/

Nov 2022: https://orogenroyalties.com/site/assets/files/9702/ogn22-18_maggie_creek_option_final_lp.pdf

May 2022: https://www.goldenridgeresources.com/news/2022/index.php?content_id=174