Operator:
Rockstar Mining S.A. de C.V.
Location:
Jalisco, Mexico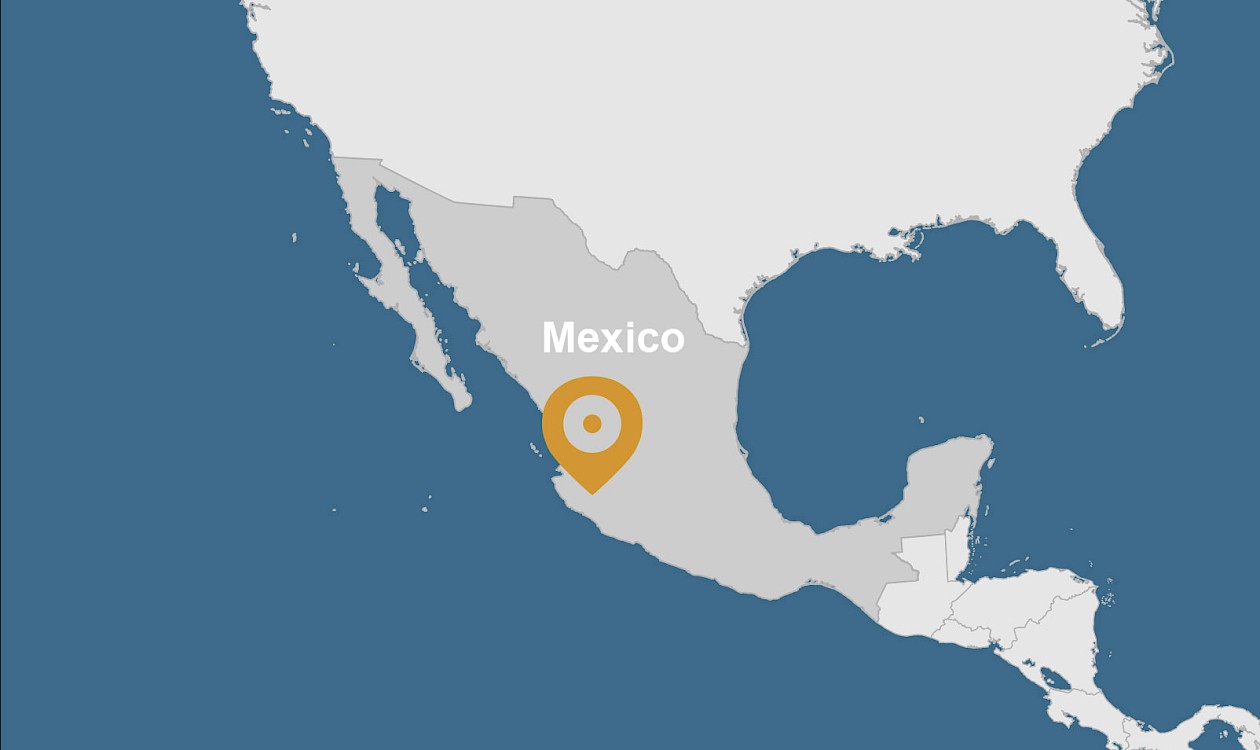 Overview
The Cuale project is a 236 square kilometre land package with a composite high sulphidation epithermal/volcanic massive sulphide ("VMS") gold target in the Southern Sierra Madre mountains, in Jalisco Mexico.
Surface exploration in 2018 includes Trench 1 grading 2.09 g/t gold over 193.5 metres while drill results include hole GLR18-01 grading 1.92 g/t gold over 14 metres from surface and 1.58% copper from 238.8 metres downhole. The high surface results are attributed to mechanical deflation due to supergene weathering however, there is potential that additional exploration could lead to a cluster of gold and copper lenses as found in similar VMS deposits withing the terrane.
History
Orogen sold 100% interest in the Cuale project to Rockstar Mining, S.A. de C.V. ("Rockstar Mining") on August 10, 2021 for 0.5% NSR. Rockstar Mining has re-engaged the local community with plans to continue exploration later in 2022.