Operator:
Rockstar Mining S.A. de C.V.
Location:
Jalisco, Mexico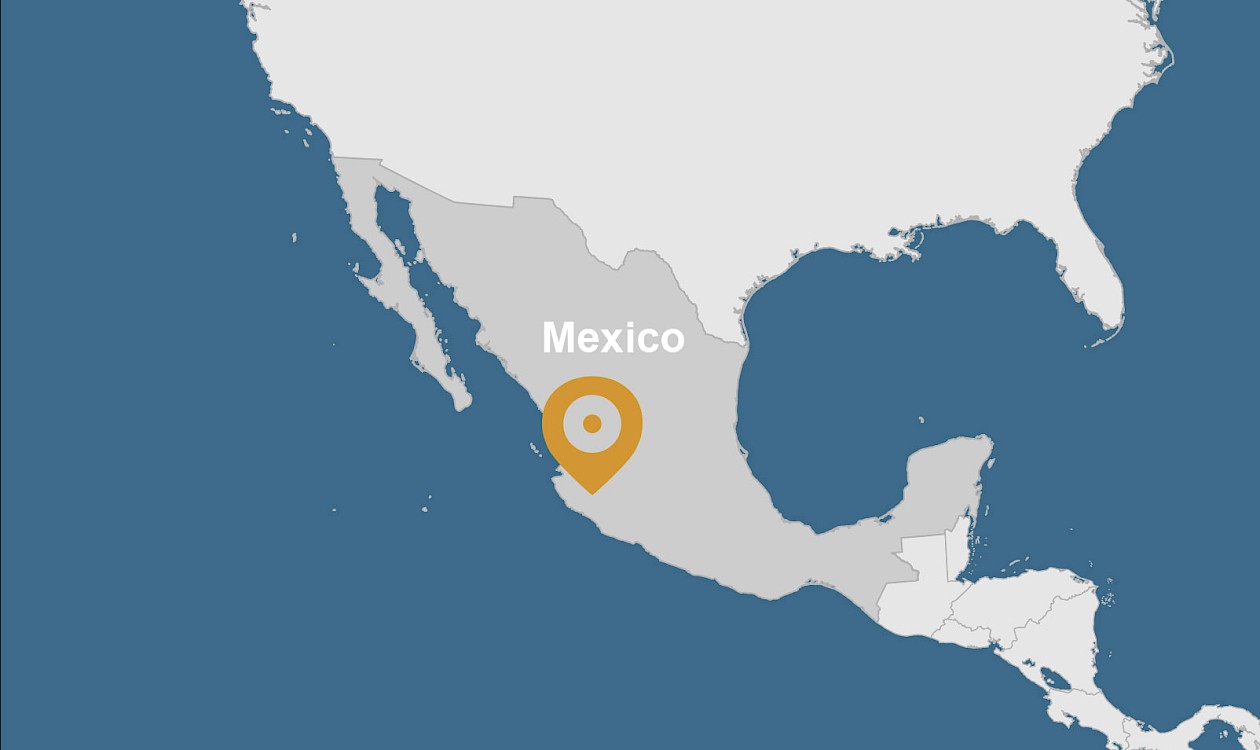 Orogen holds a 0.5% NSR royalty with no buydown on the Cuale project in Jalisco, Mexico owned and operated by Rockstar Mining S.A. de C.V.
Project Overview and History
The Cuale project is a 236 square kilometre land package prospective for both high sulphidation epithermal and volcanic massive sulphide ("VMS") gold targets in the Southern Sierra Madre mountains, Jalisco Mexico.
Surface exploration in 2018 included Trench 1 grading 2.09 g/t gold over 193.5 metres while drill results include hole GLR18-01 grading 1.92 g/t gold over 14 metres from surface. The high surface results are attributed to mechanical deflation due to supergene weathering however, there is potential that additional exploration could lead to a cluster of gold and copper lenses as found in similar VMS deposits withing the terrane.
Transaction Summary
In August 2021, Orogen sold a 100% interest in the Cuale project to Rockstar Mining, S.A. de C.V. ("Rockstar Mining") retaining a 0.5% NSR.
Recent Activities
No recent activities