Location:
Durango, Mexico
Target:
Multi-kilometre precious metal bearing low-sulphidation veins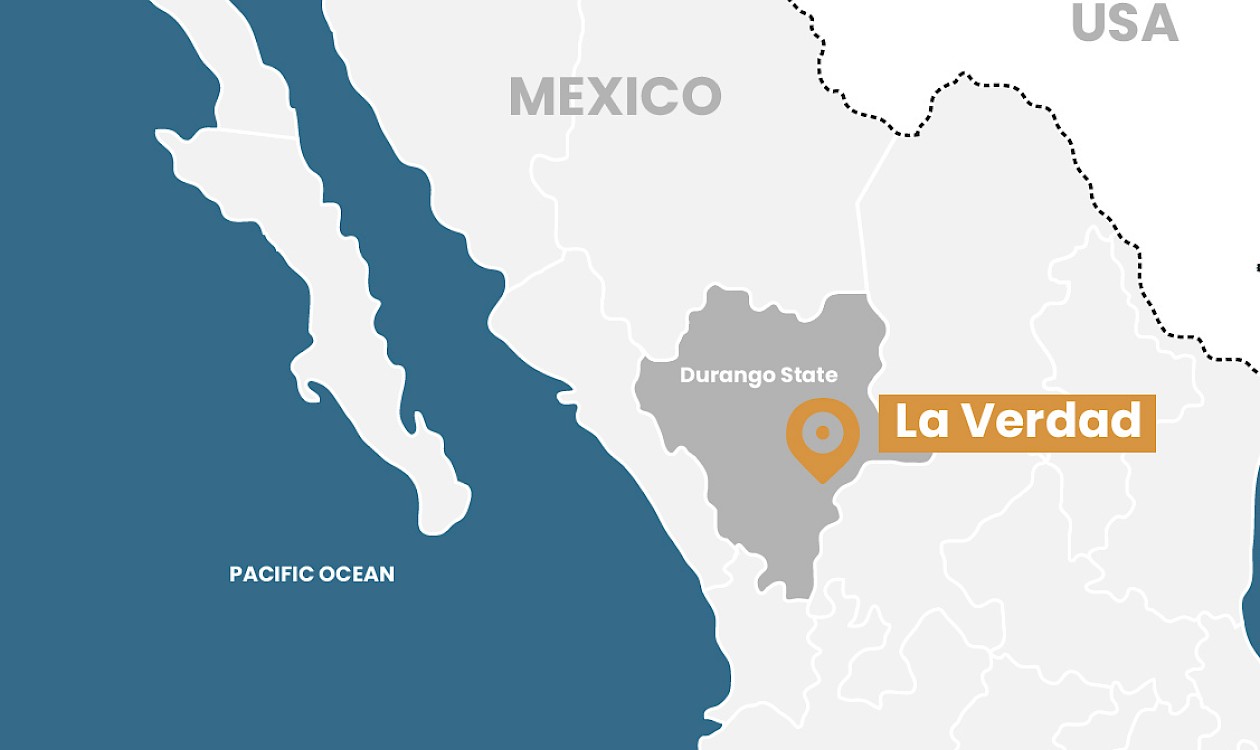 Location
The 264 hectare La Verdad project is in southeastern Durango, Mexico on the margin of the Sierra Madre Occidental within the Mexican Silver Belt
Overview
The property contains a low-sulfidation epithermal system consisting of multiple subparallel veins with strike lengths of over 2.5 kilometres and variable widths of up to thirty metres. These veins are hosted in folded Cretaceous limestones with rare siltstone interbeds. Less than one hundred metres of the vein strike has previously been drill tested. Orogen recently identified highly anomalous gold and silver in both the Santa Rita and La Verdad veins with trench results returning up to 3.1 g/t gold and 190 g/t silver over 2.3 metres and 2.59 g/t gold and 27.5 g/t silver over 1.2 metres. Undrilled dilational zones in the vein, with thicknesses of greater than 30 metres correlate with the highest gold and silver values. Multiple stages of quartz veining are present in these zones all displaying low sulfidation style textures. Zones of dilation on both the Santa Rita and La Verdad vein are open ended under shallow alluvium which covers over 40 percent of the vein strike, significantly enhancing the potential scale of the system. The property is ready for drill testing.
Technical Video Presentation