PROPERTY:
Llano del Nogal
Target:
Drill ready porphyry copper targets in a world class porphyry belt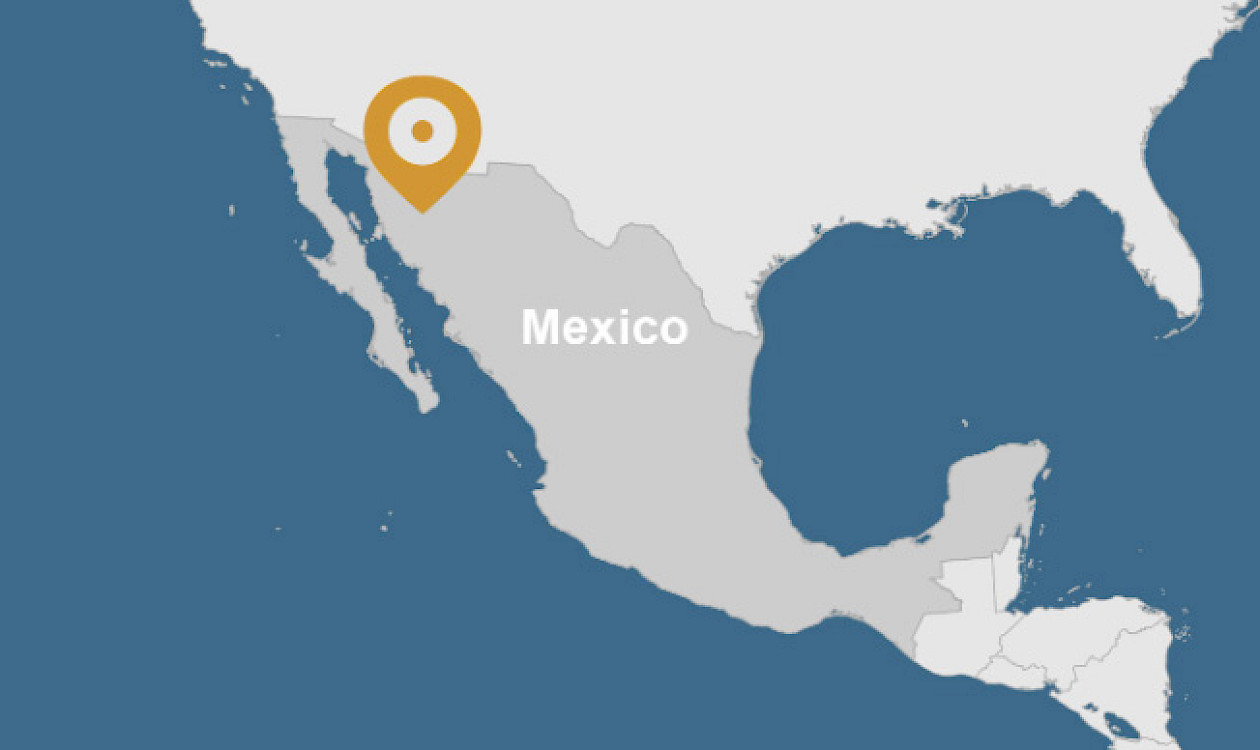 Location
The 9,795 hectare Llano del Nogal project is located within the prolific Cananea Copper trend of Laramide age porphyries in Sonora Mexico. The property is 35 kilometres northwest of the La Caridad mine (1.8 Bt @ 0.45% Cu) and sixty kilometres southeast of the Cananea mine (7.1 Bt @ 0.42% Cu).
Overview
Llano del Nogal displays evidence of an extensive, strong alteration system exposed over 25 square kilometres within the world-class Cananea- La Caridad porphyry copper belt. It is one of the few hydrothermal systems in the belt that remains untested by drilling.
Riverside Resources Corp. (TSX.V:RRI) ("Riverside") and funding partner BHP completed an extensive geochemical, geochronological and geophysical program at Llano del Nogal including gravity and MT surveys between May 2022 and April 2023. The work has defined two drill ready porphyry targets, Bonazita and Suanse. At Bonazita the MT survey identified a 900-metre diameter resistive body at around 200 metres beneath outcropping skarn mineralization and anomalous copper and gold geochemistry related to a Laramide age felsic dyke. Suanse contains an outcropping undrilled copper bearing porphyry breccia located over a distinct magnetic high. The program also enhanced the southern Campo Colorado polymetallic vein target where a five-kilometre discontinuous structure has returned up to 1.4 metres at 6.81 g/t gold and 927 g/t silver overlying a region of high resistivity. Due to concerns related to proposed mining law reform in Mexico, BHP is no longer funding generative exploration in the country, and Riverside has terminated the Llano del Nogal option agreement. Orogen are currently evaluating new partnerships for this exciting exploration project.