Name:
Altius Gold Alliance
Location:
Central and Southern Nevada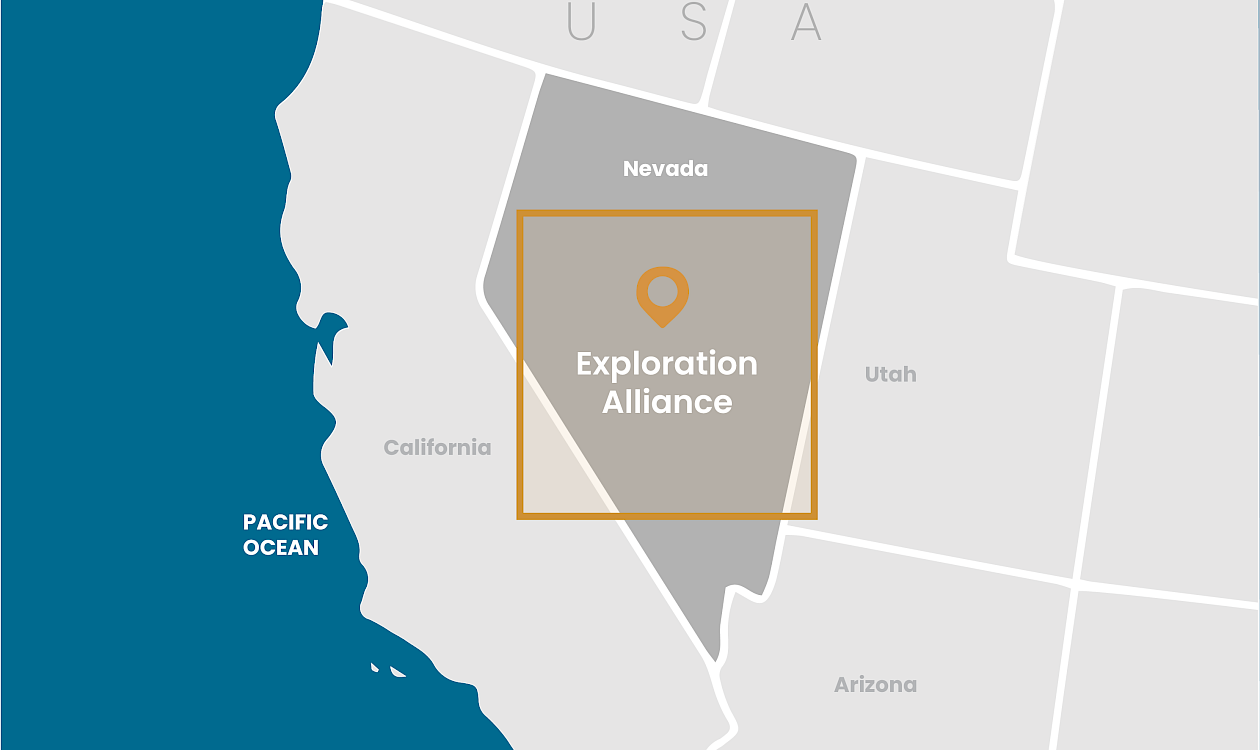 Name and Partner
Orogen and Altius Minerals are currently exploring for Silicon analogs in the Walker Lane, Nevada under the Nevada Gold exploration alliance.
Alliance Overview
The Alliance will focus on generating gold and silver targets considered geologically similar to the recent major gold deposit discovery at Silicon in the Walker Lane trend in Nevada, USA. Initial US$300,000 annual budget for targeting, field evaluation and project acquisition, including staking, funded by Altius. Orogen to contribute extensive technical databases and team expertise. Ongoing expenses and proceeds of designated projects will be split evenly between Orogen and Altius. Drawing on the combined commercial capabilities of Orogen and Altius, the Alliance is structured around a goal of vending high-quality exploration targets to third parties for equally shared equity and royalty interests.
Recent Alliance Activities
In September 2022, Orogen announced the formation of the Nevada Gold alliance with Altius Minerals and the acquisition of the Cuprite epithermal gold project from the alliance's activities. In January 2023, Cuprite was sold to Strikepoint Gold for shares and a 3% NSR split between Orogen and Altius. Subsequently Orogen announced the second target generated from the alliances work, Celts. Altius extended the alliance into 2023 with a commitment of a second US$300,000 of funding. In June 2023, Orogen announced the acquisition of the third target from the alliance, Firenze. Both Firenze and Celts are being actively marketed while the Orogen technical team continue to develop additional targets.
Jun 23: https://orogenroyalties.com/news-releases/orogen-royalties-acquires-the-firenze-gold-silver-project-in-nevada/
Jan 23: https://orogenroyalties.com/news-releases/orogen-acquires-new-epithermal-gold-silver-target-in-nevada/
Jan 23: https://orogenroyalties.com/news-releases/orogen-royalties-sells-the-cuprite-gold-project-to-strikepoint-gold/
Sept 22: https://orogenroyalties.com/news-releases/orogen-royalties-and-altius-minerals-form-nevada-generative-alliance-and-announce-acquisition-of-the-cuprite-epithermal-gold-pro/