Operator:
Rackla Metals Inc.
Location:
Northwest Territories, Canada
Terms:
2.5% NSR royalty + cash payments, shares in Rackla and minimum exploration expenditure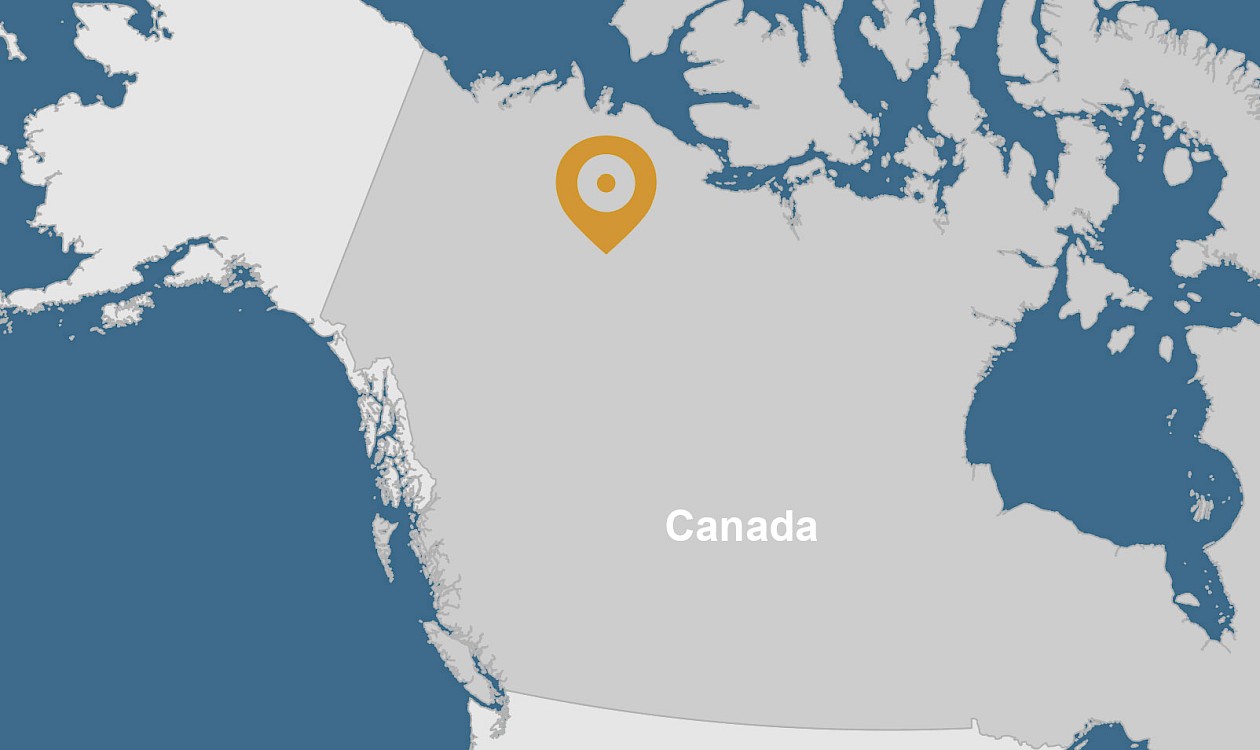 Partner
Project Overview and History
The Astro Project is a 288 square-kilometre exploration property located in the Northwest Territories along the Yukon border close to the Canol Road. The property contains outcropping gold mineralization in a ten-kilometre-long structural corridor. Gold mineralization is developed within and flanking the hornfelsed aureole of the Border granodiorite pluton. Identified gold mineralization consists of gold-arsenic-antimony bearing quartz veins, gold- bismuth skarn and gold associated with disseminated sulphides in siltstone. Known gold showings exhibit structural control along a series of northwest-striking faults down dropping hornfels and sedimentary rocks on the east side of the Border pluton.
Surface sampling of gossanous showings at the Radio, Ultraviolet and Microwave prospects returned chip-channel results including 17.7 grams per tonne gold over 30.0 metres, 6.1g/t gold over 4.0 metres, and 3.6g/t gold over 18.0 metres. Two additional prospects on the property (Infrared and Gamma) are defined by gold-in-soil anomalies along the range front prospect. Results from the RC scout drilling include 3 metres grading 3.1g/t gold in RAD 19-01, 7.6 metres grading 0.7g/t gold in RAD19-04, and 6 metres grading 1.1 g/t gold in GAM19-01.
Transaction Summary
In September 2022, Orogen optioned the Astro project to Rackla metals Inc. Rackla can acquire a 100% interest in the Astro project by issuing 120,000 common shares within three days following the Approval Date, incuring $250,000 in exploration expenditures within twelve-months from the Approval Date and within twelve-months from Approval Date, making a final payment totaling $382,000 through a combination of a cash payment and/or issuance of common shares. Orogen will retain a 2.5% NSR royalty on the project.
Recent Exploration Activities