Operator:
Nevada Gold Mines
Terms:
2.0% NSR royalty + cash payments and exploration expenditure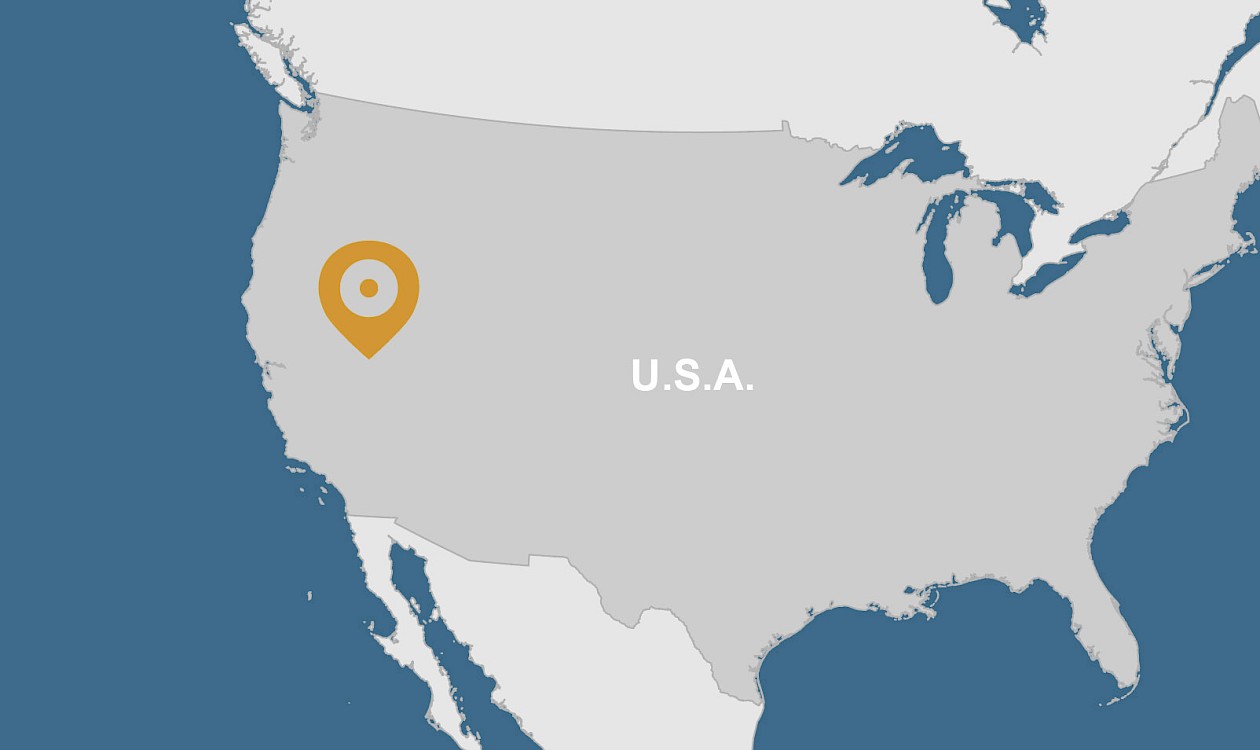 Partner
Project Overview and History
The Maggie Creek project lies in the core of the Carlin Trend adjacent to the Gold Quarry Mine. The land position covers the projection of two key fault zones: the northeast trending Chukar-Alunite Fault, a major control on mineralization at Gold Quarry and the southeast trending Castle Reef Fault, which is mineralized at the Carlin Mine. A window of lower plate carbonates is exposed in the core of the Maggie Creek property.
Orogen and U.S. Gold Corp identified targets both beneath and adjacent to the historic drill intersections and in 2021, U.S. Gold Corp. ("US Gold") completed a two-hole, 1,353 metre drill program. The program successfully demonstrated that Carlin style alteration and host rocks exist at Maggie Creek with similarities to the major Carlin gold mines in the area. These prospective rock packages occur at shallower depths than previously thought, and the results warrant further exploration to vector into more anomalous gold bearing zones.
Transaction Summary
On February 15, 2019, Orogen announced an earn-in agreement with U.S. Gold Corp. ("U.S. Gold"), where U.S. Gold can earn up to a 70% undivided interest in the property by spending US$4.5M over seven years to earn an initial 50% interest, followed by a one time "bump-up option" to increase its interest to 70% by producing a feasibility study by the end of the ninth year of the agreement.
On November 10, 2022, Orogen announced an option agreement with Nevada Gold Mines LLC ("NGM"), where NGM can earn a 100% interest in Maggie Creek by making US$5.0 million in cash payments and incurring US$6.0 million in exploration expenses over a five-year period, including a cash payment of US$200,000 on closing and a work commitment of US$750,000 by the first anniversary. Once NGM exercises its option on the Agreement, Orogen will retain a 2% net smelter return ("NSR") royalty.
Recent Activities