Operator:
Barrick Gold Corporation
Terms:
2% NSR royalty + cash payments + exploration expenditures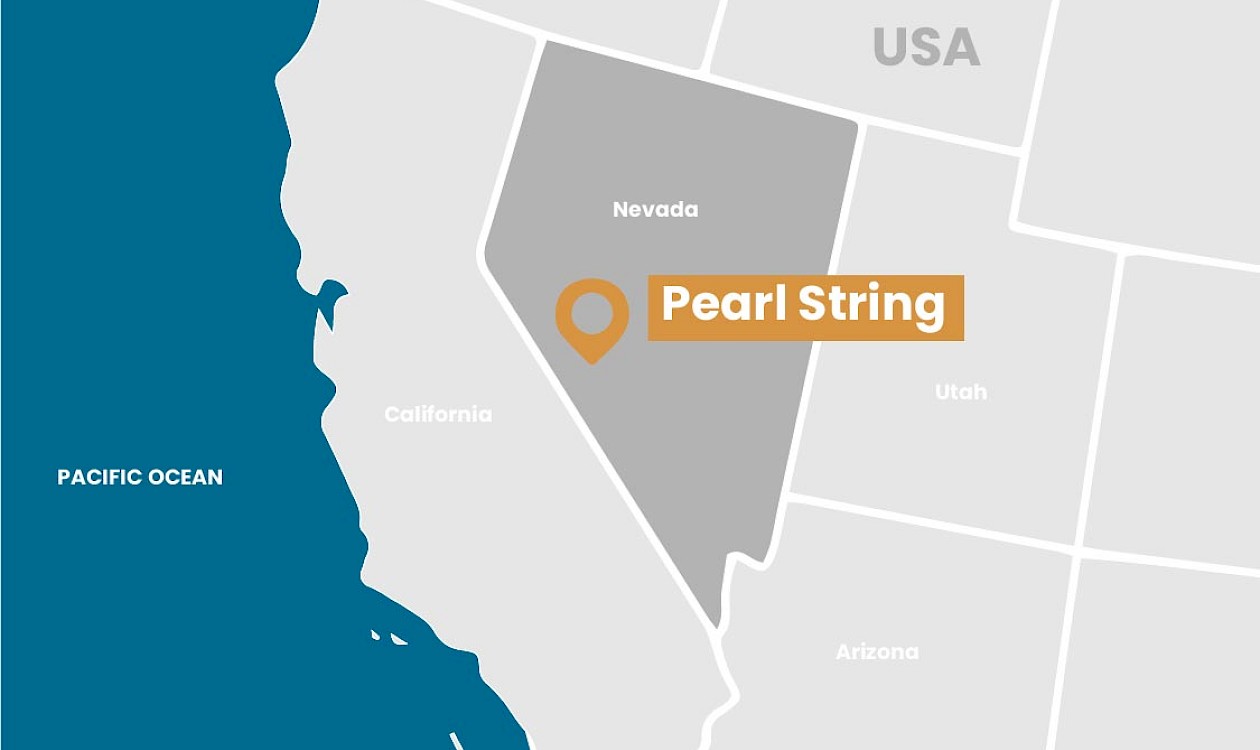 Partner
Project Overview and History
The 16.6 square kilometre Pearl String project, Mineral County, Nevada, is prospective for high sulphidation epithermal gold deposits. The project area encompasses the northwestern margin of a 25 square kilometer zone of magmatic hydrothermal alteration that has been dismembered by post-mineral right lateral strike slip faults. The southeastern fault block hosts the Isabella Pearl Mine, one of Nevada's newest heap leach gold operations.
Orogen's claim position covers two targets separated by the post mineral Gumdrop Hills fault. The eastern target is focused on a three-kilometre-long normal fault. The fault zone has illite altered granite in its footwall and quartz-alunite altered tuff in the hanging wall. The quartz-alunite altered tuff is consistently elevated in gold with select samples returning up to 12.0 g/t gold.
The western target covers approximately eight square kilometres with quartz-alunite altered tuff surrounding a shallow zone of post mineral alluvium. A 2020 ground magnetics survey completed by Orogen defined multiple large magnetic lows which may be zones of more intense alteration representing feeder zones for the high sulphidation system. No drilling has been completed on either target.
Transaction Summary
On October 25, 2022 Orogen announced the option of the Pearl String property to a wholly-owned U.S. subsidiary of Barrick Gold Corporation ("Barrick"). Barrick can earn a 100% interest in the Pearl String project by making option payments totalling $1.5 million USD and exploration expenditure of $4 million USD.
During the first two years of the Agreement, Barrick shall incur at least US$800,000 in expenditures exploring the Pearl String property. Once Barrick exercises its option on the Agreement, Orogen will retain a 2% NSR royalty.
Recent Exploration Activities