PROPERTY:
Western Kenya Royalties
Operator:
Shanta Gold Limited
Location:
Kakamega County, Kenya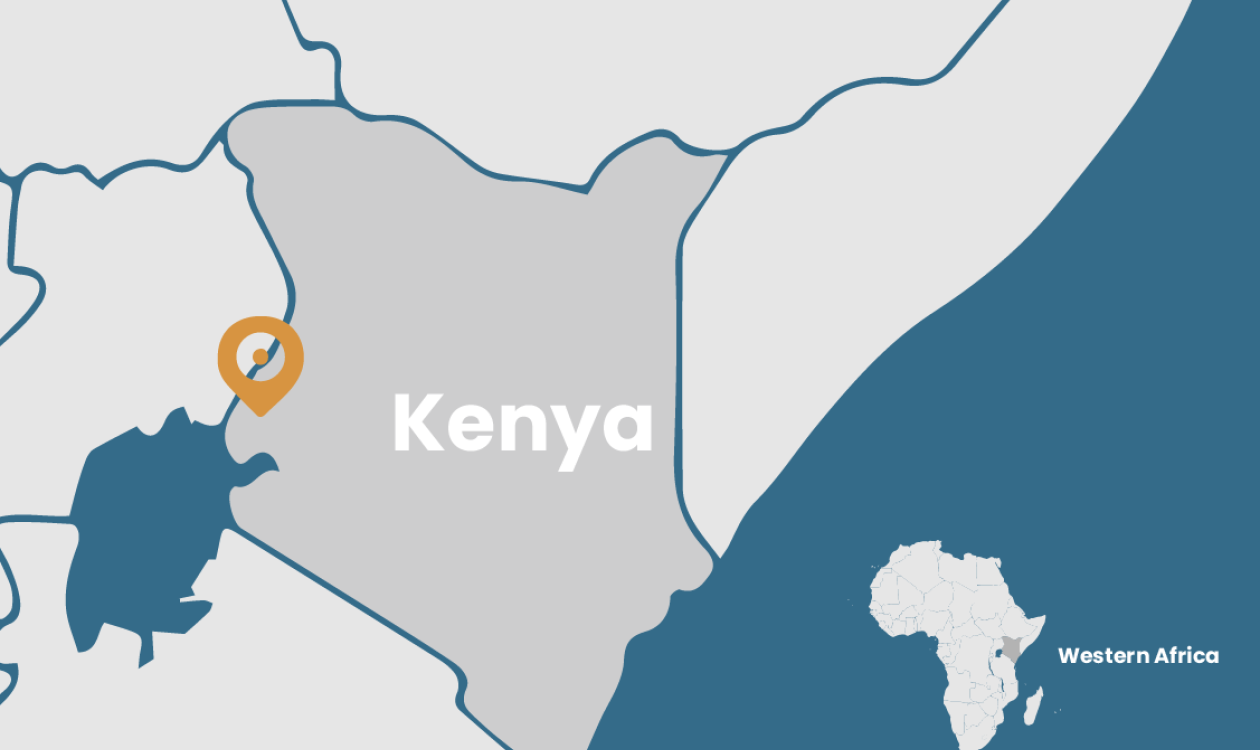 Orogen holds a 3% net smelter royalty on the Rosterman, Sigalagala, and Bukura licenses located in the Liranda Corridor, a structural zone within the northern-most greenstone belt in the Lake Victoria Goldfields. The licenses collectively cover approximately 20 square kilometres of ground within a larger land package known as the West Kenya Project held by Shanta Gold Limited ("Shanta Gold"). Shanta Gold is an AIM-listed gold producer with operations in Tanzania and western Kenya.
Sigalagala and Bukura are located approximately four kilometres east and two kilometres northwest respectively of the Isulu and Bushiangala deposits that are currently being advanced by Shanta Gold. Indicated resources of 378,000 ounces gold grading 11.70 grams per tonne ("g/t") and inferred resources of 739,000 ounces gold grading 10.80 g/t gold at Isulu and Bushiangala were announced in March 2021. Recent infill drilling at the Bushiangala announced in May 2022 include drill-hole 336 grading 19.2 g/t gold over 4.0 metres and 1,015 g/t gold over 0.5 metres within a 13.8 metre interval grading 46.7 g/t gold. Shanta Gold plans to initiate a feasibility study on the deposits over the duration of 2022. Bukura and Sigalagala cover the extensions of the shear zone that forms the structural setting for Isulu and Bushiangala.
Previous exploration on the Sigalagala and Bukura licenses includes soil geochemistry, geophysics and several air-core, reverse circulation, and diamond drilling campaigns. Highlight drill holes from the Sigalagala license include LCD0013 grading 8.74 g/t gold over three metres from 62 metres, and LCD0036 grading 4.94 g/t gold over 1.2 metres from 221.9 metres. At Bukura, drillhole LCD0043 grades 7.10 g/t over one metre.
The Rosterman license lies approximately eight kilometres north of the Isulu and Bushiangala deposits and contains the historical Rosterman Mine where approximately 250,000 ounces of gold grading 12.3 g/t were produced from shallow dipping quartz veins hosted within diorite. An interpreted splay fault travels northeast from the mine and coincides with a coherent gold soil anomaly extending over 1.8 kilometres. The extensive and strong soil geochemistry appears to be related to the historical Rosterman Mine and defines an attractive drill target.