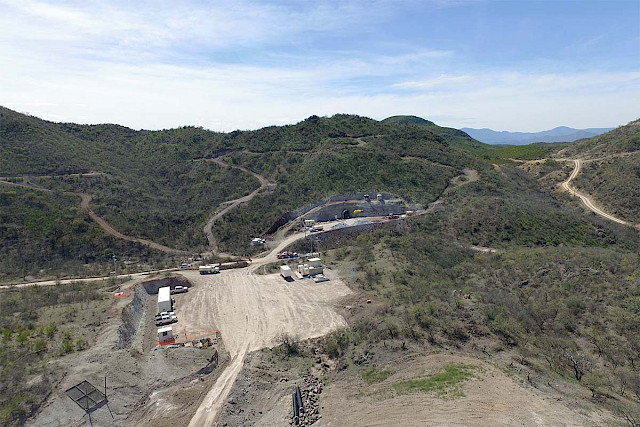 Orogen uses prospect generation to manage exploration and financial risks. Prospect generation allows Orogen to grow its existing royalties and security assets in a disciplined and sustainable manner, while gaining exposure to exploration opportunities and discoveries. In addition, Orogen is in a position to operate counter-cyclical to the market by acquiring exploration targets when projects are inexpensive and sell them into well capitalized markets when project demand is strong.

The foundation of Orogen's royalties has been built on prospect generation and has resulted in two discoveries to date, including the Ermitaño and Silicon projects, with several more royalties currently under exploration.
‍
Orogen identifies, stakes and acquires new projects and performs early-stage work to demonstrate their geologic potential. We then seek partners who bring the capital and expertise to delineate a mineral deposit. Orogen retains exposure to the property through royalties, milestones payments, and equity consideration. Orogen shareholders retain upside benefits if a discovery is made, while downside project risks are eliminated. Over our history, our partners have funded over $65M in capital to advance our exploration projects.
Canada Projects
| PROPERTY | OPERATOR | LOCATION | METAL | TERMS |
| --- | --- | --- | --- | --- |
| Hwy 37 (Ball Creek East) | Kingfisher Metals Inc. | British Columbia, Canada | Gold, Copper | Option to purchase 1% NSR + share payments and exploration expenditure |
USA Projects
| PROPERTY | OPERATOR | LOCATION | METAL | TERMS |
| --- | --- | --- | --- | --- |
| Spring Peak | Headwater Gold Inc. | Nevada, U.S. | Gold | Up to 1.0% NSR royalty + cash payments and exploration expenditures |
| Maggie Creek | Nevada Gold Mines | Nevada, U.S. | Gold | 2.0% NSR royalty + cash payments and exploration expenditure |
| Tabor | i-80 Gold Corp. | Nevada, U.S. | Gold | 3.0% NSR royalty + cash payments and exploration expenditures |
| Ecru | Moneghetti Minerals Limited | Nevada, U.S. | Gold | 2.0% NSR royalty + cash payments and exploration expenditures |
| Manhattan Gap | Stampede Metals Corp. | Nevada, U.S. | Copper | 1.5% NSR royalty + cash payments and shares in Stampede Metals |
| Ghost Ranch | Ivy Minerals Inc. | Nevada, U.S. | Gold | 1.0% NSR royalty + cash payments and exploration expenditures |
| Si2 | K2 Gold | Nevada, U.S. | Gold | 2.0% NSR + cash payments and exploration expenditures |
| Pearl String | Barrick Gold Corporation | Nevada, U.S. | Gold | 2% NSR royalty + cash payments + exploration expenditures |
| PROPERTY | LOCATION | METAL | TARGET OVERVIEW |
| --- | --- | --- | --- |
| Jake Creek | Nevada, U.S. | Gold | Open ended epithermal gold mineralization in the Northern Nevada Rift |
| Celts | Nevada, U.S. | Gold | Epithermal target beneath a steam-heated cap in the Walker Lane |
| Lemon Lake | British Columbia, Canada | Copper, Gold | Alkalic copper-gold porphyry target in the Quesnel belt |
| Cuervo | British Columbia, Canada | Gold, Silver | Till Covered epithermal target |
| Firenze | Nevada, U.S. | Gold, Silver | Bonanza grade epithermal veins recently released for exploration |
| Raven | Nevada, U.S. | Gold | Carlin gold targets within classic lower plate host stratigraphy. |
| Llano del Nogal | Sonora, Mexico | Copper, Gold | Drill ready porphyry copper targets in a world class porphyry belt |
| Callaghan | Nevada, U.S. | Gold | Carlin gold target encompassing a window of lower-plate carbonates exposed within a regional anticline. |
| Hot Tip | Nevada, U.S. | Gold | Epithermal target beneath a graben hosted steam-heated alteration cell |
| NAME | PARTNER | LOCATION | COMMODITY | YEAR STARTED | STATUS |
| --- | --- | --- | --- | --- | --- |
| Altius Gold Alliance | Altius Minerals | Central and Southern Nevada | Gold | 2022 | Active |